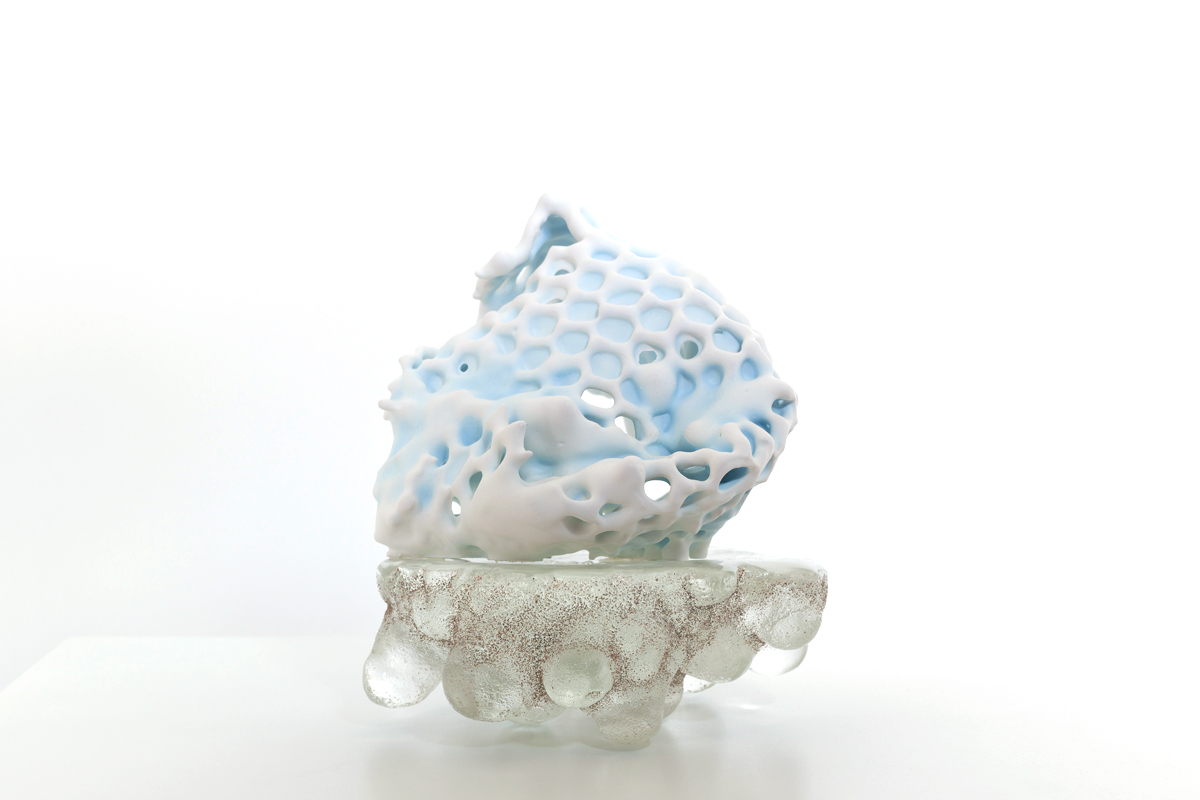 Whitehouse Gallery
Two periods: July 5-12 / August 8-30
Finissage August 30, 12AM-6PM
Materiality and process are two key words in the very diverse art practice of Isabel Fredeus (b. 1991, lives and works in Kapellen). Her new project is preceded by patient research into the acidification of ocean water and the slow death of coral reefs. Using numerous mediums, the artist expresses what this research teaches her: how corals provide themselves with a fluorescent colour as a protection from the heat of the sun, before turning white and dying; or how several sea creatures' skeletons are weakening because of the disrupted acidity of the water. A glass fermentation bottle literally shows this process: shells are plunged into acetic acid and disappear, before our very eyes, in a matter of hours.
Natural processes have always been important to Fredeus's art. Works often show the process itself – as is the case with the fermentation bottle, but also with her installation 'Under the Weather', which won her the 2018 Young Artist Prize of the Middelheim museum. Just as often, she finds the perfect material to reflect a certain effect or natural surface. Plaster sculptures on a glass base and glass 'paintings' translate the life of and under water. A piece of limestone, which is naturally formed out of sediments from shells and other small skeletons, has been minutely sculpted to simulate the structure of human bones. This skin – the water surface, the sculpted limestone, the capricious glass – conceals mysterious, inner lives. Like the corals and the water that inspire her works, the images and materials created by Fredeus are living organisms, breathing and interacting.
Tamara Beheydt