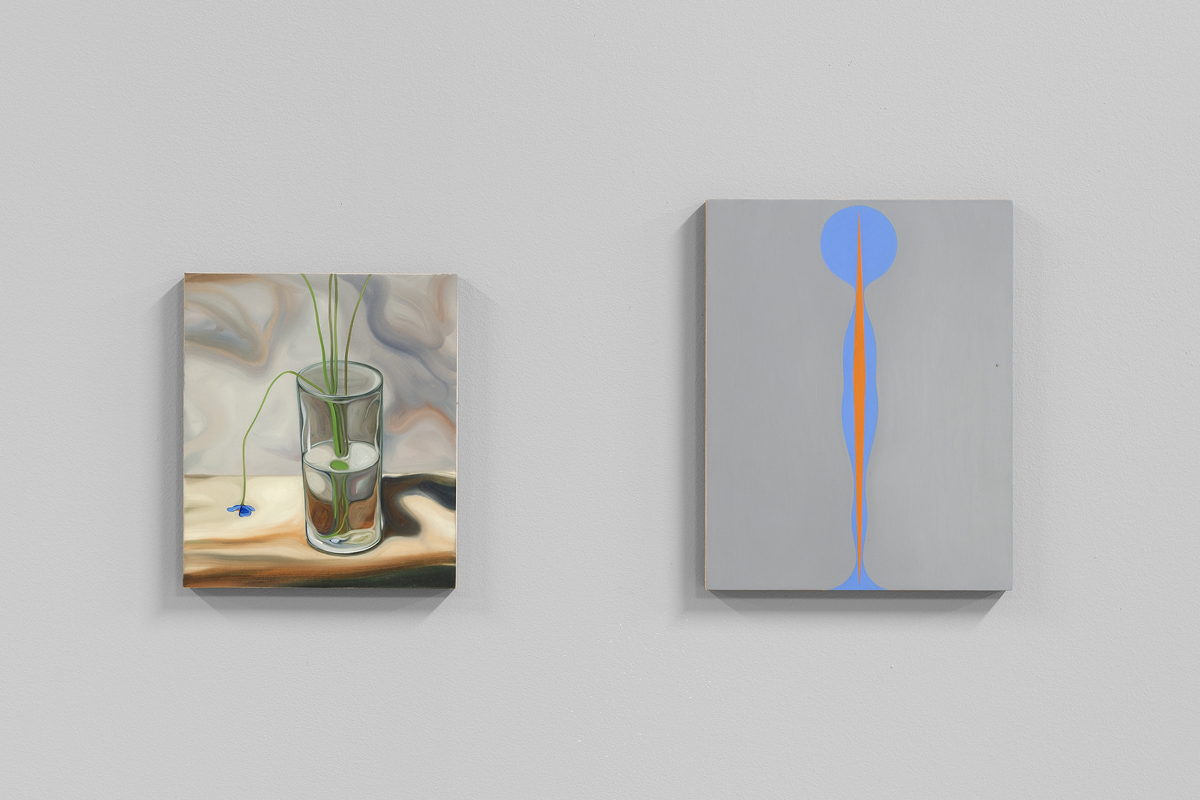 Derealization
During a residency on the Breton island of Belle Île-en-mer, Nancy Moreno (b. 1990, FR) made the first pictorial notes of what would later become a fully-fledged series of twelve oil-on-panel paintings.
Between the subdued light of a sunrise and a sunset (Aube; Crépuscule), a succession of images appears that seem to be distributed in space with an almost tangible sense of rhythm. Moreno's style is characterised by powerful colouration, wilfully undulating lines and a pronounced attention to light. Moreno achieves the latter by building up her works layer by layer, a technique that is related to the glazing used by Jan van Eyck. The incoming light penetrates into the underlying thin layers of paint and is reflected by the white underlayer. The subsequent complex interplay of absorption and reflection lends the works their mysterious luminosity.
The images navigate between reality and imagination, which is reinforced by Moreno's idiosyncratic perspectives. In this series, she mainly applies a dolly zoom effect, thereby creating an unnatural balance between foreground and background (Insubordination; Escargot). A technique borrowed from cinema, used in films such as Jaws and Vertigo, but also a nod to the oeuvre of the Belgian artist Léon Spilliaert. The application of the dolly zoom generates a sense of perceptual alienation between the viewer and his or her environment. A derealized world view comes across as a meaningless collection of atoms. A metaphysical absurdity that unmasks all truths but is also an invitation to formulate a new world, in images and in thoughts. Moreno's paintings are the expression of this quest. A contemplative exercise supported by a spiritual sensitivity (Voie médiane rouge, outremer and orange).
Louise Osieka