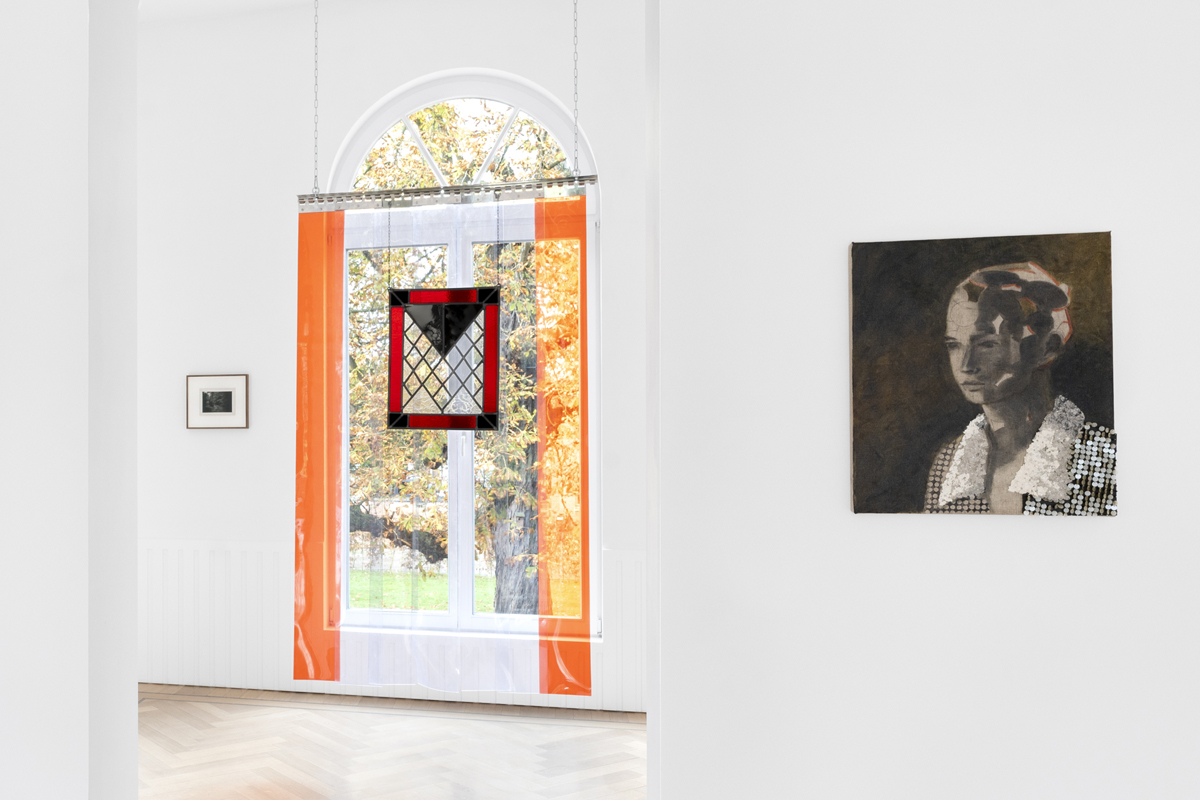 During this exhibition, three artists search for a way to represent the indeterminate. Adam Leech, Witold Vandenbroeck and Rachel Daniëls take the viewer in tow and penetrate the human (sub)conscious. A multidisciplinary approach shapes the stratification of the artworks. Figuration and abstraction meet at the intersection of intangibility. Subtly revealing seemingly superficial underlying structures and mechanisms is what they have in common.
Adam Leech (°1973, San Diego, USA) is fascinated by the dialectic between neurology on the one hand and sensory, subjective experiences in the arts on the other hand. For instance, during a residency at S.M.A.K. in 2021, he explored the ambiguity between knowledge and immeasurability of aesthetic experiences. Sensory experience, psychological processes and neurology fascinate Adam Leech by their elusiveness, and it is exactly that which he tries to capture in his paintings. His work translates the search of the intangible through an innovative use of materials. In recent developments, Adam Leech experiments with sculptural elements on a two-dimensional canvas. He uses figurative portraits as well as abstractions of images to depict that indeterminacy with different shapes, textures, and materials.
Witold Vandenbroeck (°1994, Leuven, BE) is an artist, photographer and writer. His paintings can be read as a translation of his personal philosophy on the relationship between man and nature. This theme unfolds in the figuration of plants, stones and literal pottery, among others, which he depicts iconographically. In doing so, he tries to unravel the hidden structure of society driven by economic and political models and explore the value of authenticity. Thus, during long walks with or without a camera, he takes space and time to write, paint and to just be in the landscape. He looks for a connection that is lacking within our society, especially in urban contexts.
This principle is also reflected in the materiality. In an artisanal way, he often, but not exclusively, mixes animal glue with natural pigments.
Besides paintings, he is showing a series of photographs to the public for the first time. By cutting strong compositions directly from the landscape, he subtly yet penetratingly highlights the alienation of man with his surroundings.
Rachel Daniëls (°1998, Genk, BE) addresses problematic power structures and how they shift throughout human history. In 2022, she was nominated for the Wanatoe Prize and won the C-mine student award. Playfully, her installations break conventions by combining artisanal techniques such as stained glass with industrial materials such as PVC curtains and steel. This contrast lies not only in the material-technical aspect of her work but also in the substantive. With this, Rachel Daniëls interprets the social shift in power from religion to economy and capital, from common cultures to the human being as an individual. Interactions between fast and slow, blocking and passing and tangible and transcendental translate into the use of culturally ambiguously charged motifs such as the lion, a wolf's hook, fences, and concrete barricades like those of the Berlin Wall. The artist challenges the viewer by putting all these contradictions together to open a dialogue. According to Rachel Daniëls, art cannot change reality, but an artist can question and challenge its existing structures.